The Daniel Barden Mudfest was started in memory of Daniel Barden, who was one of the first-graders killed in the Sandy Hook, CT tragedy in December 2012. A niece of the organizers of this event was inside the Sandy Hook Elementary School that day. She escaped unharmed but lost her dear friend Daniel that day.  Dubbed as the Boiler Maker's Dirty Little Brother, the Daniel Barden Mudfest has been going strong for many years and supports the Daniel Barden Adventure Scholarship and other charities from proceeds.
MPW Marketing was tasked with creating a cohesive ad campaign for Mudfest across a wide variety of mediums, in order to increase event awareness and participation. The campaign encompassed website creation, video production, media buying, social media, email marketing, and public relations.
• Increased race attendance
• Cohesive branding campaign making client immediately recognizable
• Keeping client's brand and image relevant throughout the pandemic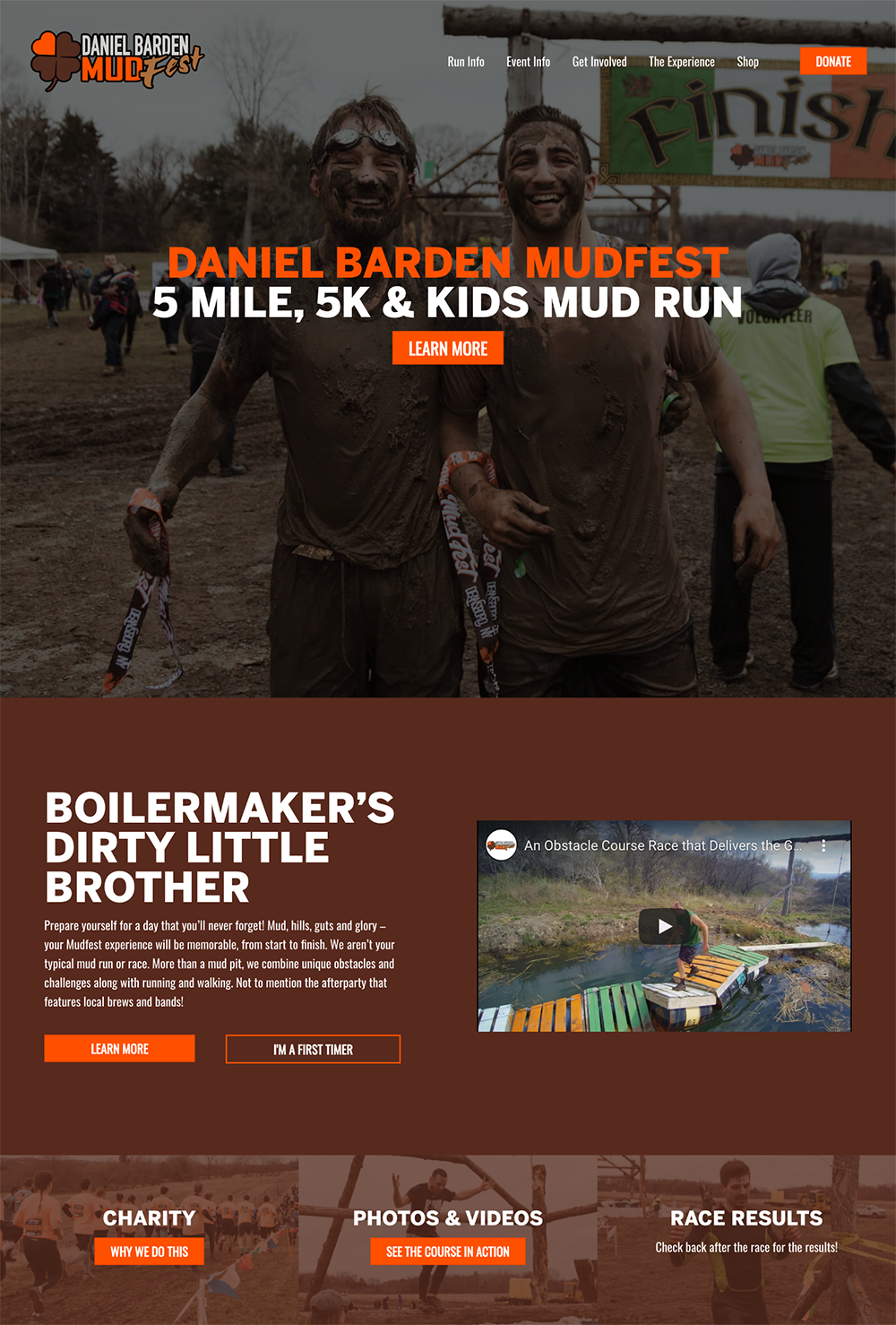 The client approached MPW with the need to build a stronger brand in the marketplace by expanding awareness beyond upstate New York, that in return would help grow the race and increase registrants. In order to do so, we needed to provide both effective media buying and build a strong, active social media presence.
Mudfest is also more than a race; proceeds are donated to charities and provide funding for the Daniel Barden Adventure, a yearly event in which local students are selected to attend an adventure camp during the summer. By increasing registrants, they were able to raise more money to support the Adventure and a number of charities.


MPW developed a new website that puts the users first – if you are there to register, donate or sponsor, information is at your fingertips.
The brand extends to TV, radio, social, and email campaigns where we use a pricing strategy and incentives to drive sign-ups.
Using this strategy, we were able to increase sign-ups by more than 30% in the first year alone. During the pandemic, Mudfest continued its charitable work with MPW, as together with the client we developed the "Chalk the Walk" event, in which we held a charitable donation drive and encouraged previous race participants, social media followers, and others to create positive messaging using sidewalk chalk, which we then displayed on the client's social media pages.
MPW built a strong and active social media presence that supports email marketing campaigns. The power of sharing helps increase awareness and create a sense of community for those interested in participating for fun or competition.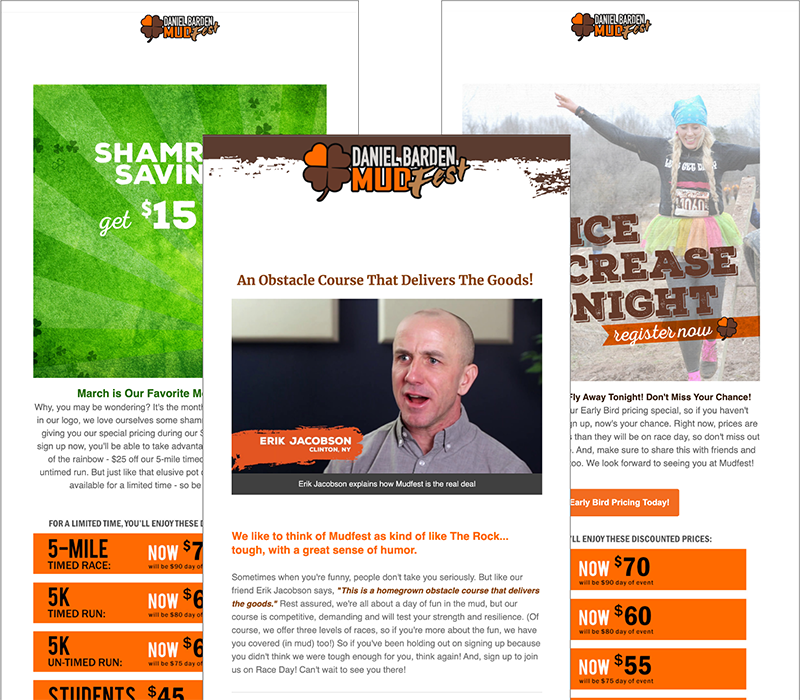 Interested in getting muddy yourself?  Go ahead and register now!
(See? At MPW, we never stop working for our clients.)