Don't Get Scammed by Spam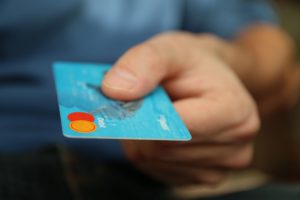 Recently, we have had a local client who received an invoice for SEO services from a company called "Delta SEO". They had never used this company, but checked with us to make sure it was nothing from our end. It wasn't.
After doing a quick Google search on this supposed company, nothing seemed to be reputable – a bunch of 404 error pages, and redirected pages that just had the keywords "delta" and "seo" somewhere on the page. I changed the search to "Delta SEO Invoice" and immediately got a hit leading to more information. Thanks to a blog on Sky Tide Digital we quickly found out that our client wasn't the only one to receive this "invoice".
Unfortunately these scammers are popping up more and more and prey on small local businesses who potentially just receive a relatively small invoice and pay it. Luckily our client noticed something was off, and reported it to us. If you receive an invoice that looks off or is from a company you don't remember doing business with, trust your gut. Doing a quick search to look for a reputable website, reviews or possibly other people who have also received these fraudulent invoices could be the difference between protecting your company or dealing with a headache with your finances.