MPW Marketing Brings Home Silver ADDY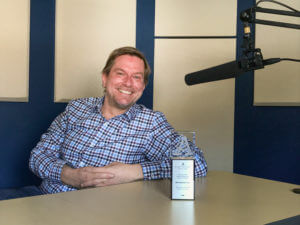 MPW Marketing, a full-service advertising and marketing agency located in Clinton, N.Y., is pleased to announce their recent win of a Silver ADDY award from the Albany Ad Club for their radio campaign for Vince's U-Pull It. Although Winter Storm Riley prevented them from attending the actual awards ceremony, the agency is thankful to the Albany Ad Club for this honor.
Conceived and performed by MPW Partner and Creative Director Geoff Storm, the radio spots were created to generate awareness of the benefits of choosing Vince's U-Pull It for replacement auto parts. The engaging radio campaign provided listeners with creative narrative that offered a dose of humor for audiences as well.
"I'm extremely pleased that our creative collaboration with Vince's U-Pull It was recognized by our peers," said Storm. "I could not be happier to accept this award on behalf of MPW Marketing."
In addition to winning the Silver ADDY for the Vince's U-Pull It radio advertisements, MPW was also ADDY-nominated for their campaigns with clients HealtheConnections and Nascentia Health.
Listen to the radio spots here:
To check out MPW's other nominated work, please visit: