Should My Business Blog? Here are Some Reasons Why It's Important.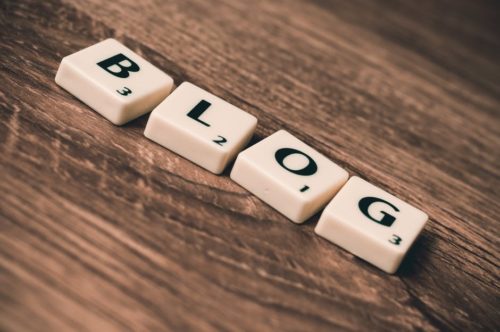 Joe owns a small business, Joe's Cabinets. He's already wearing 10 different hats at his company. Creating content for his website is likely the last thing on his mind. Unfortunately for Joe, websites aren't just set-it-and-forget-it. In order to keep it relevant, and continue being found in searches, Joe will need to prevent his site from stagnating. And, the best way he can accomplish that is through blogging regularly. An article published on the Forbes website offers insight into why blogging is so important. Here are a few of the key take-aways from that article.
Search Engine Optimization
It seems like every cabinet installer out there has a website nowadays. That means Joe has to work a little harder to keep his website at the top of searches. Blogging regularly keeps sites visible and rank for relevant keywords. And, blogging helps generate inbound links. Here's an example – say Joe blogs about how bleached cabinets are trending for 2018. Then, a designer references Joe's content in his or her own blog article. Boom! Joe has an inbound link! That can equal significant traffic to his website – and traffic translates into possible conversions and leads.
Blogging can also help Joe get found for what's known as "long-tail keywords." Unless someone is specifically looking for a particular business (for instance, Joe's Cabinets), they're probably typing something into the search bar more along the lines of "cabinet installers in Kalamazoo." Blogging offers the opportunity to add those types of long-tail keywords to site content, increasing the website's chance of coming up in searches.
Brand Building
Nowadays, people tend to take heed when they visit a website and find the design outdated and the content scarce. That's why it's so important for small businesses like Joe's Cabinets to have a reputable, trustworthy web presence, and blogging often can facilitate that. Blogging helps businesses build their brand, and offers customers a clear, consistent presence that allows them to recognize and trust you.
Blogging helps people like Joe show the more personal side of their business, too. For instance, Joe might write a blog article to highlight a charity event he and his employees participated in, or share insights he gleaned after attending a tradeshow. He might discuss some of the techniques he uses, which will help identify him as an authority in the cabinet installation field. Blogging creates a venue for people to get to know Joe, understand what he does, and develop a trusting relationship with him – before they even meet him.
Social Media Presence
If a small business wants to make their presence known, then they also need to show up on social media. Facebook, Pinterest, Twitter, Instagram, LinkedIn and even Snapchat are all platforms that most successful businesses today use to get their name out there. Of course, one of the struggles of having a social media presence is having enough content to share. Businesses that blog, however, have content built right in that directs consumers back to their website.
Sending out e-newsletters to customers is another form of social media, but one that should not be overlooked. And just like with social media platforms, blogging provides relevant content for e-newsletters as well. E-newsletters can also help to identify the content clients are most interested in. For instance, Joe adds two blog articles a month to his website – one is about different types of cabinet woods, and the other is about accessorizing the kitchen. He puts both articles in his e-newsletter, and the kitchen-accessorizing article gets the most clicks. He now knows that his customers are interested in this, and might decide to add kitchen accessories for purchase in his showroom. Blogging has allowed Joe to understand his customer base and what they value and, in turn, that can help him enjoy greater success.
Blogging helped Joe stand out from his competitors and organically increase traffic, build a repertoire with his customers and, in the end, grow his business. Want to learn more about how it can help you, too? Contact us here and we'll be glad to get you started.